News
Facilitating knowledge-sharing and feedback through the UK Aid Direct fund
Posted: 19/10/2023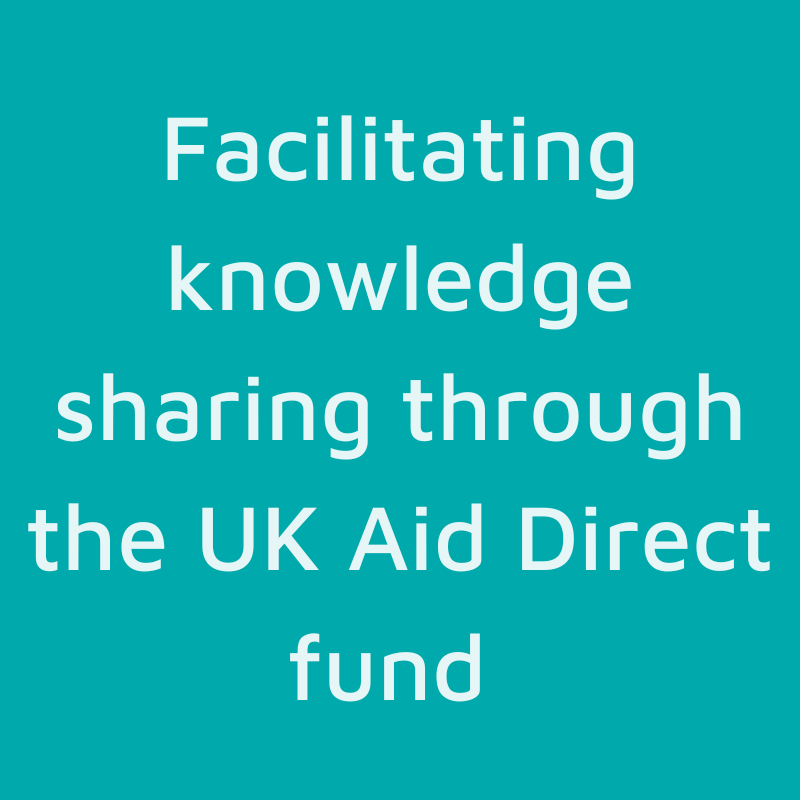 A key responsibility of being a fund manager for UK Aid Direct has been the sharing of knowledge and learnings with grant holders from across the portfolio over its lifecycle.
To mark the end of the fund and to recognise the significant achievements from across the portfolio working to achieve sustained poverty reduction, it was important for us to provide opportunities to share insights and knowledge and create dialogue and debate around these findings between grant holders and the UK Foreign, Commonwealth & Development Office.
Over the past months, the MannionDaniels team have conducted data analysis and drawn together learnings from managing UK Aid Direct over the past eight years to produce several learning insight papers on topics such as women's empowerment and identity-based violence, as well as working with civil society to strengthen capacity and our lessons on delivering effective peer-to-peer support.
As part of the sharing process, MannionDaniels invited all grant holders to attend and participate in online events to present some of our analyses and encourage discussion, reflections and feedback. For example, events were hosted to explore access to UK Aid Direct funding by *southern-based organisations and our experiences working with smaller organisations (often based in the UK) to support capacity strengthening.
We also hosted a small, in-person event with representatives of each grant type, as well as members of the FCDO Civil Society team and sector membership body representatives from Bond, INTRAC, and SWIDN (South West International Development Network), for example, to continue these discussions.
Presentations and reflections were punctuated with panel discussions focusing on key lessons learned from strengthening civil society organisations (CSOs) and programmatic capacity; peer-to-peer learning; working with smaller CSOs based in the UK and working with southern-based organisations to build capacity and deliver effective programmes.
Together these events created a useful platform to share portfolio learning, and facilitated group discussions to provide greater insight from a broad range of stakeholders who contributed useful reflections on the data and learning presented. We have been pleased to be able to facilitate these dialogues and create space for open feedback and debate around civil society funding globally.
From Fund Director, Sarah Donachie:
"The UK Aid Direct programme has been remarkable to be involved in: we've had the opportunity to work with a diverse range of CSOs delivering impactful and essential programmes across so many geographies. As the programme comes to an end, it has been a pleasure to be able to facilitate a learning dialogue with civil society stakeholders and the FCDO team to share our learnings and contribute to discussions on how best to continue the aims of UK Aid Direct: supporting civil society to deliver effective poverty reduction programmes globally."
MannionDaniels would like to thank all grant holders and partners involved in the UK Aid Direct programme. We are proud that through the fund, 9.7 million vulnerable and marginalised individuals have been supported, through 196 projects working with 162 civil society organisations across 37 countries.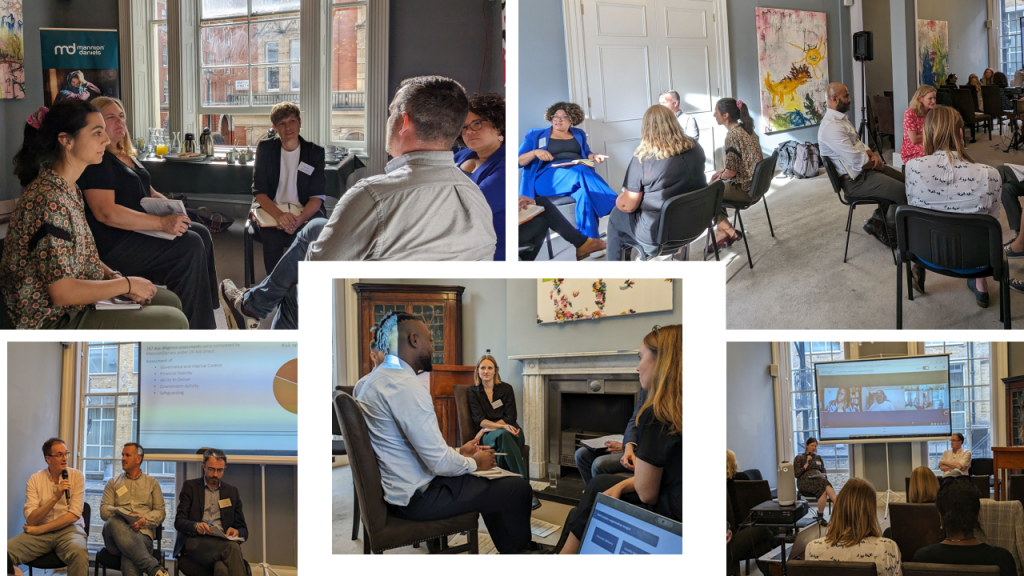 Photographs from in-person event held
Final reflection from Dr Atuki Turner, Executive Director, MIFUMI who held a Jo Cox Memorial Grant (Network) grant, delivering a project which enhanced the participation of marginalised communities and individuals to contribute meaningfully towards an improved and strengthened policy environment in Uganda:
"... At MIFUMI we have enjoyed working with you very much and think MannionDaniels is one of the few ethically driven fund managers in contemporary development sector. And we definitely benefitted from the learning events."
*It is important to acknowledge the politicized nature of the terminology 'Global South' and 'southern-based' and the inadequacies in recognising the diversity of the countries referred to and the political history inferred. For the purposes of this article, the term 'southern-based organisation' is used to refer to organisations registered and based in FCDO focal countries.