News
MannionDaniels launches mdsustain to help businesses reduce their impact on the planet
Posted: 07/11/2022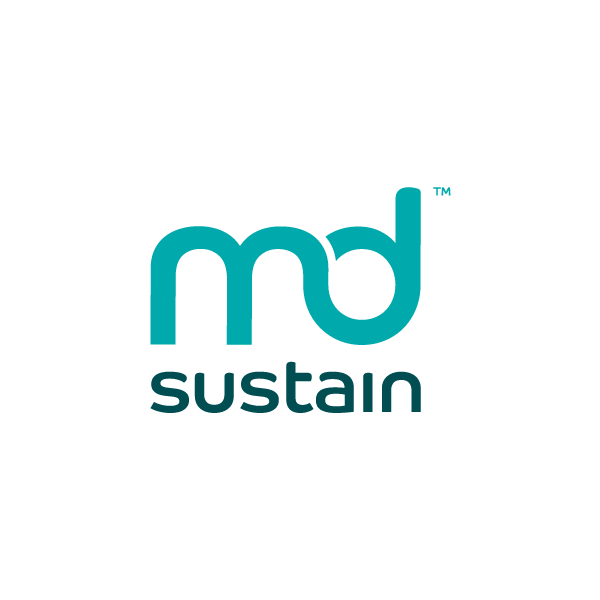 Our mission is to work for an equitable, inclusive, and sustainable world. We believe that caring for the environment is part of our role and aim to protect the natural world in everything we do. This approach is also part of our commitment as a B Corp, promoting business as a force for social and environmental good.
With this is mind we have launched mdsustain, to aid your business to shift towards a cleaner, greener future.
We're currently using 73% more natural resources than the earth can provide. We produce 2 billion tonnes of waste each year and this is set to rise by 70% by 2050. Widespread weather disasters such as wildfires, hurricanes, droughts, floods, and heatwaves have devastated ecosystems, wildlife, and people on every continent except Antarctica in recent years. Something needs to change.
Specialising in environmental sustainability, mdsustain partners with business and organisations to invest in a green future. mdsustain's packages, guidance, tools and support enable you to make the most of the green transition, reducing your environmental footprint and making a positive impact on the planet.
How mdsustain works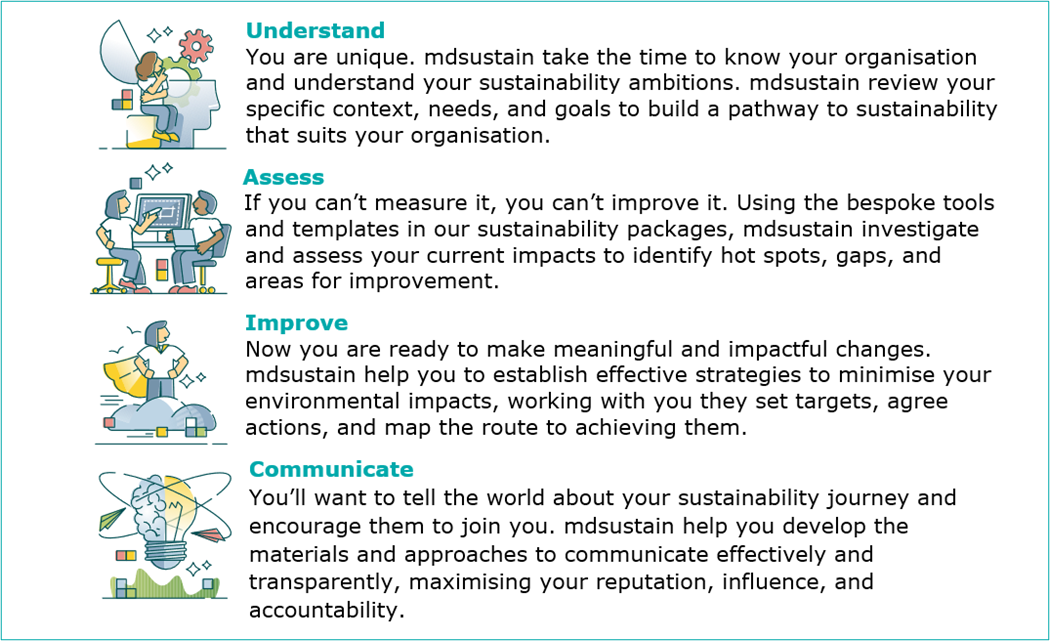 David Daniels, Managing Director of MannionDaniels comments: "We believe that businesses can reduce their impact on our planet, and this is our goal, to support organisations to navigate regulations, understand their impact and make changes that work.
"Alongside this, these changes can also have a positive impact on their business. 35% of executives are already reporting value through sustainability cost savings, whilst 92% of consumers say they're more likely to trust brands that are environmentally or socially conscious."
mdsustain offer a free carbon calculator tool to help you start your journey towards becoming a sustainable business, visit www.mdsustain.com for more information.
Refer a partner, colleague or friend and save 10% on the cost of mdsustain packages when you sign up together. Use code 'SUSTAINSAVE' when completing your enquiry form.