News
Responding to the impacts of COVID-19
Posted: 30/03/2021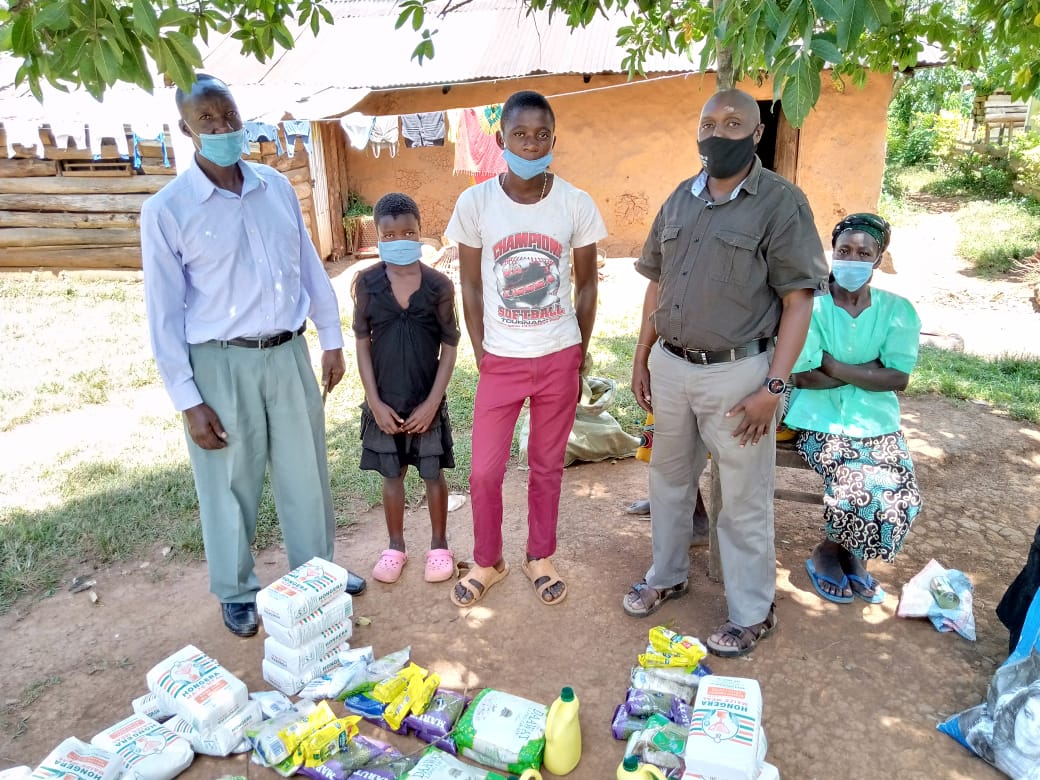 At MannionDaniels we manage a variety of projects and international aid funds, alongside running our own community projects. Like everyone, we have responded to the immediate and long-term impacts of the COVID-19 pandemics.
We've worked with civil society organisations on the ground to make sure their work keeps delivering the best possible impact, whilst also supporting the adaptation of projects to offer support during this difficult time to those who need it most.
In this article we share what we have learnt so far.
Fund management
Through our fund management work we identified and addressed the needs of our grant holders to make sure their important work continued through the pandemic.
With support from the MannionDaniels team, grant holders from UK Aid Direct and UK Aid Match - Foreign, Commonwealth & Development Office funds supporting civil society organisations - adapted their projects to COVID-19, through pivoting and adjusting. This has led to 147 projects in 32 countries adapting their approach. We offered support through one-to-one support meetings and through online discussion events where grant holders came together to share ideas on how to mitigate the impacts of COVID-19. One grant holder in Tanzania told us "The series has been very useful… helping me identify alternative ways of responding to community needs".
We offered rapid response funding to Impact and Community Partnership UK Aid Direct grant holders through a funding round. Additional funds are helping mitigate the impacts of the pandemic in the communities of existing projects. The funding was given to 16 projects, with a focus on education, food distribution and nutrition, health systems, income support and WASH (water, sanitation and handwashing). Community Partnership grant holders PHASE worldwide are using their Rapid Response funding to help maintain essential health services in Nepal for six months and to carry out awareness and prevention work to restrain the spread of the virus now and in the longer-term.
Alongside this, both fund websites were updated to include COVID-19 learning sections, where grant holders could find resources to help guide them through the pandemic.
These adaptions made sure that the funds have continued to deliver against their objectives and has helped to build the capacity of the funds grant holders.
You can read more about the funds activities and priorities during the pandemic in our policy brief.
Sexual and Reproductive Health and Rights (SRHR) 
COVID-19 and ongoing restrictions on movement and school have had a long-lasting impact on SRHR. We continue to see this through our management of AmplifyChange, a multi-donor fund that has supported over 800 grants advocating on.
There have been worrying increases in rates of female genital mutilation/cutting, to rates of early and forced child marriage, and to domestic violence against women and members of marginalised communities stuck at home (for example, LGBTI groups). From the start of the pandemic, civil society organisations and grassroots activists have made adaptions to their projects to help respond to these rising demands from local communities.
Grantees are working hard to make sure SRHR services and access are still available despite COVID-19 restrictions. Several AmplifyChange grantees have told us how the pandemic has caused a shortage in medical abortion drugs and contraceptives, and how securing media attention for their advocacy work has become increasingly difficult. Grantees WGNRR and MAMA Network created e-led campaigns to raise awareness on the importance of maintaining abortion rights throughout the pandemic and they also supported online and social media campaigns encouraging the use of tele medicine and hotlines during the restrictions on services. We created a top tips poster for grantees to advise them how to run an effective hotline service during the pandemic.
To further support this work our fund management team have provided guidance and support materials – through webinars and the website – to enable grantees to adapt their projects and ensure their important SRHR work continues throughout the pandemic.
Grantee learnings have been packaged into guidance that everyone can benefit from. There is a new section on the AmplifyChangeLearn platform sharing grantee experiences and guidance.
This interactive policy brief outlines the key issues affecting SRHR in a COVID-19 landscape – to try to ensure that SRHR remains an important policy and funding priority.
Going digital
With travel not possible at the moment, large-scaled face-to-face conferences are unlikely to resume anytime soon.  Like others, we have moved to digital meetings, and find they can be more inclusive and participatory if organised properly. For example, the discussion series run for UK Aid Direct and UK Aid Match grant holders have seen great success with 96% of grant holders saying they have found the series useful and 86% noting the knowledge they have gained will help them adapt future projects.
We've also organised several online conferences. MannionDaniels is a proud member of the Menstrual Cup Coalition (MCC), and as part of the partnership we provide help-desk facilities and organise the Coalitions annual Menstrual Cup Summit. In July we organised the first virtual Menstrual Cup Coalition summit over zoom. We adapted to an online platform to create a virtual space where members could come together to share information about menstrual cups and talk about any challenges and successes experienced.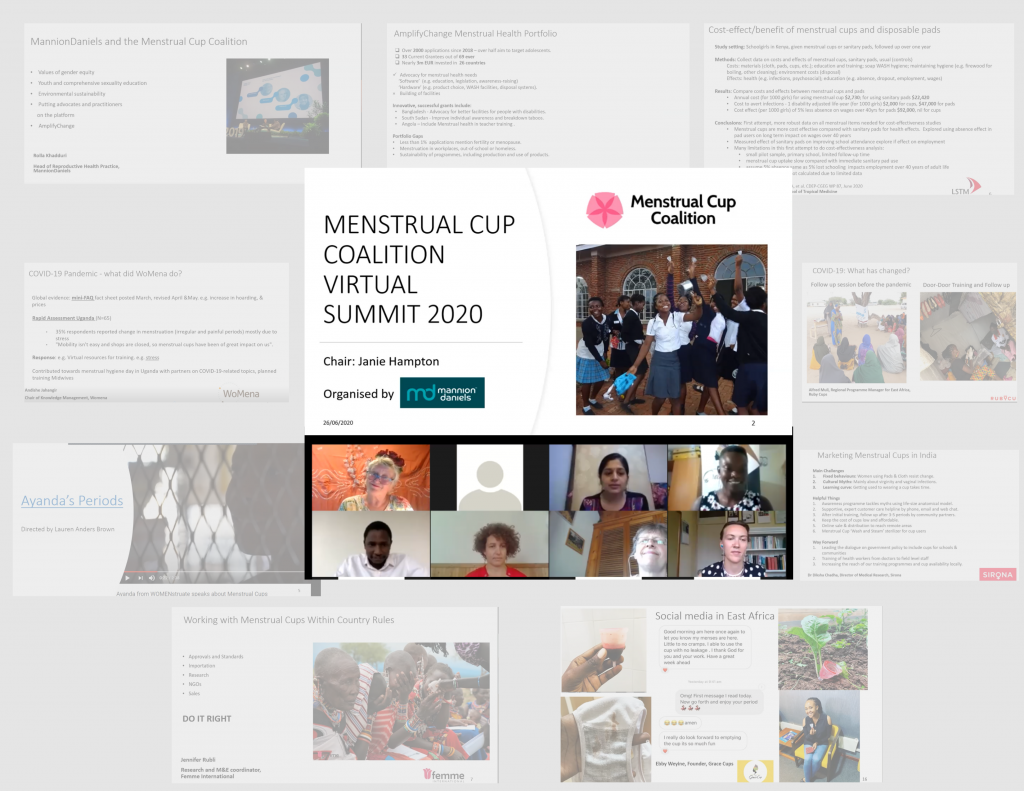 Key note speakers and presentations at the virtual MCC summit in 2020
We were the knowledge facilitator for the NWO-WOTRO Science for Global Development SRHR programme. As part of the project, we helped run and organise the final conference online over zoom. Several interactive sessions were created between policy makers and researchers, with videos and footage from the research projects played. Despite being online, we ensured that the event was interactive and that researchers had the space to share and discuss their collaborative research and achievements to the wider audience.
Community projects
At MannionDaniels we invest in a number of community projects, working with local communities to support the poorest and most vulnerable. Since 2018 we have been supporting a community health volunteer project in the county of Kakamega in western Kenya, carrying out Jiggers treatments. Jiggers is a parasitic insect that causes intense pain and itching, usually beginning in the foot and can cause serious suffering and disability.
As part of this programme, we are also supporting 10 of the most vulnerable children - identified by the headmaster and the Community Health Initiative Group (CHIG) - with school lunches, school uniforms, exam fees and other school expenses. Due to the school closures as a result of COVID-19, we decided to refocus the support to providing food and supplies to the households of the vulnerable children. This has included delivering food baskets to the vulnerable households, with the first basket being delivered in February 2020. This adaption ensured that we could still support the most vulnerable children throughout the pandemic.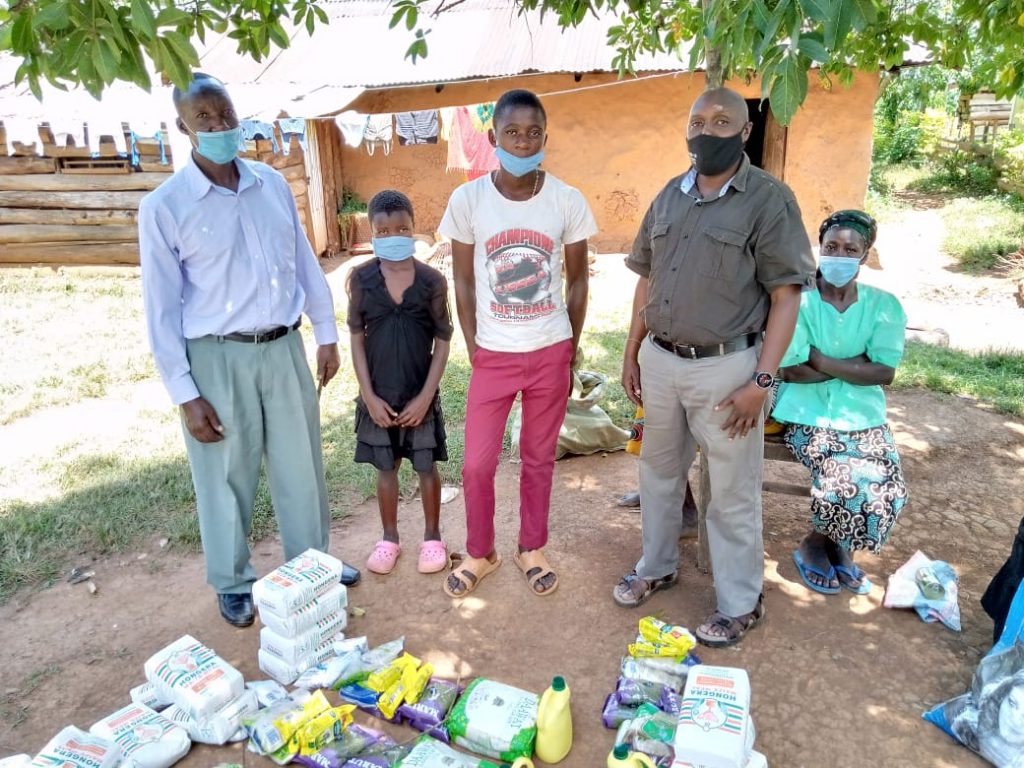 The Jiggers team in Kenya with some of the food packages for vulnerable school children and their families
Continuing through 2021
While the pandemic continues to cause longer-term impacts to the international development sector and the Global Goals, MannionDaniels remains committed and focused on our mission to create an equitable, inclusive and sustainable world. We will use what we've learnt so far to continue adapting our work to the chronic effects of COVID-19, with the aim of delivering accountable change for the most vulnerable.
We will continue to support our grant holders to deliver impact, by being flexible to the needs of their projects and communities, and fighting for the continued investment in SRHR services to mitigate the impact of the pandemic on women and girls.