News
UK Aid Match, run by a MannionDaniels-led consortium, receives high score in latest annual report
Posted: 27/06/2023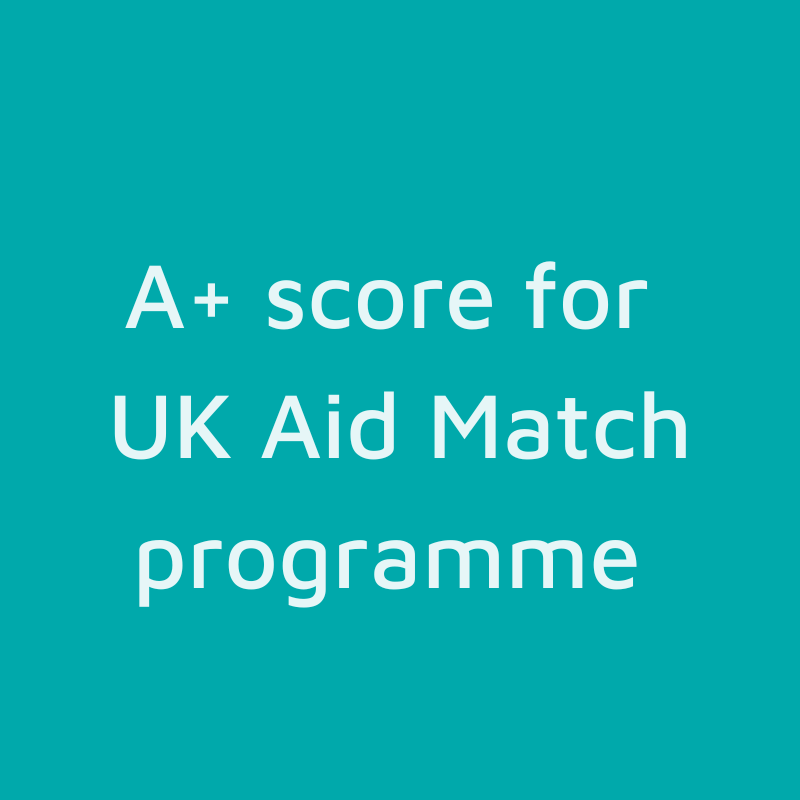 The MannionDaniels-led consortium received an A+ from the UK Foreign, Commonwealth & Development Office for the UK Aid Match fund for the time period 2022/2023.
The A+ in the latest annual report reflects the programme's success in engaging the UK public in international development and supporting civil society organisations to deliver effective programmes which address the Global Goals.
Access the full review of the report by visiting devtracker or see the key achievements below: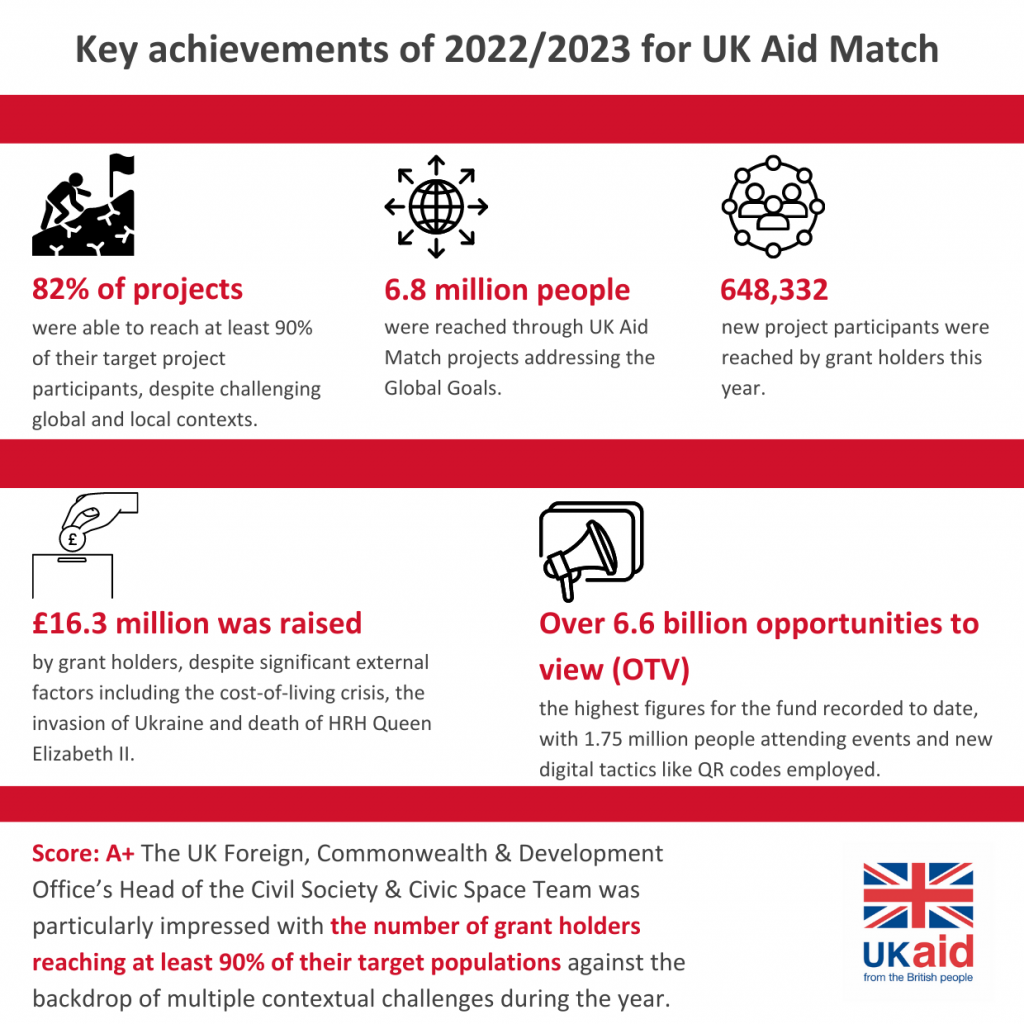 Accessible version of infographic available as Word doc download.