Project
Supporting civil society action and movements on female genital mutilation/cutting (FGM/C)
MannionDaniels – in partnership with the Global Fund for Women and African Women's Development Fund – manage AmplifyChange, a multi-donor Sexual and Reproductive Health and Rights advocacy fund supporting civil society worldwide. In 2018, donors began to express an interest in funding research and development projects aimed at enhancing the grant making process as a whole. We use this funding to build grantee capacity, promote new networks and connections, test grant innovations and research untapped aspects of SRHR and civil society funding. We do this in coordination with our consortium partners. We also establish new partnerships to broaden our technical awareness and reach.
This project will support civil society to address FGM/C in three ways;
Through grant-making to FGM/C focused organisations and networks to enable local action
By offering tailored capacity building and grantee convenings to strengthen organisations and movements
By developing forward-thinking and sustainable strategies to ensure impact lasts beyond the project implementation period.
Building on AmplifyChange's grant-making model, we plan to set-up approximately 17 grants to directly finance Southern-based organisations. This will include:
Six Opportunity grants (up to €40,000 each) to encourage innovative ideas and approaches led by small organisations who often have limited to no funding opportunities
Six Strengthening grants (up to €100,000 each) to support, strengthen, and scale-up the work of small to medium CSOs, partnerships, and coalitions who are operating at a community, district, or national level,
Five Network grants (up to €150,000 each) to strengthen networks and coalitions, particularly focusing on bringing together organisations to build stronger, more inclusive and resilient movements.
In addition to grant-making, we will integrate capacity building activities to bolster organisational effectiveness and ensure sustained impact of our grantees. AmplifyChange has established a demand-led approach to capacity building that responds to case-by-case needs of grantees. FGM/C grantees have identified five capacity development priorities that create the framework for proposed activities:
Partnership opportunities
Successful strategies to end FGM/C
Movement building
Organisational development
Evidence on FGM/C
Our capacity-building work will be co-created in partnership with specialist colleagues in the area – namely, the Global Fund for Women and The Orchid Project.
This project is centred around the following objectives:
Strengthen the capacity and effectiveness of grassroots and civil society organisations working on FGM/C
Create stronger and more inclusive movements to eradicate FGM/C
Contribute to the global knowledge base of FGM/C
Transform social norms surrounding knowledge, attitudes, and practices of FGM/C
Ultimately contribute to reductions in FGM/C prevalence
Who else is involved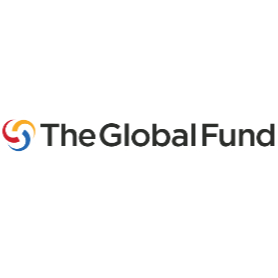 Orchid project
Netherlands (donor)