Project
Jo Cox Memorial Grants
Country(s)
Nepal, South Sudan, Zimbabwe, Kenya, Burundi, Congo, Democratic Republic of the, Central African Republic, Tanzania, Uganda, Zambia, Lesotho, Eswatini, Iraq, Cameroon, Nigeria, Lebanon, Rwanda
Background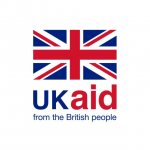 On 16 June 2016, Jo Cox MP was murdered in her constituency of Batley and Spen, West Yorkshire and the Jo Cox Foundation (JCF) was set up in her name.
On 7 March 2018, the Department for International Development (DFID) – now the UK Foreign, Commonwealth & Development Office (FCDO) – paid tribute to MP Jo Cox and launched the Jo Cox Memorial Grants in partnership with the JCF.
This fund was added to the UK Aid Direct portfolio and is managed by the MannionDaniels-led consortium.
Aims of the Jo Cox Memorial Grants (JCMG) and MannionDaniels' role
JCMG is a £10 million fund which aims to support grassroots organisations in low-income countries working on issues that were close to Jo's heart:
Empowering women: Grants that empower women to tackle complex political, social and economic disadvantages they face
Preventing identity-based violence (IBV): Grants that strengthen the ability of communities to predict and prevent IBV including mass atrocities.
MannionDaniels plays four key roles in the management of these grants:
Analysing and supporting successful applications
Monitoring progress of each of the grants and providing advice on adapting approaches to ensure that they meet their targets
Building the capacity of grant holders to help make ensure their projects and future projects are impactful, sustainable and demonstrate good value-for-money
Drawing out essential learnings from each of the grants, disseminating this learning across the rest of the UK Aid Direct portfolio and offering peer-to-peer learning opportunities
Who else is involved

The grants were launched by the UK Foreign, Commonwealth & Development Office in partnership with the Jo Cox Foundation.
We work closely with our consortium partners – Oxford Policy Management (OPM), the Water, Engineering and Development Centre (WEDC) at Loughborough University, the Royal Tropical Institute (KIT) and the Education Development Trust – and have developed strong and coherent approaches to manage this fund, based on our guiding principles of knowledge sharing and transparency.
What was achieved
Since 2019, 21 grants in 14 countries have been launched through the Jo Cox Memorial Grants fund. Successes include:
Over 35,000 women benefiting from the work undertaken by the grants
Over 1,200 of these women have been being helped into politics